Cells4Life Extended Storage Plan
From the initial 20 or 25 years storage options, you can now extend with additional 5-year storage block plans

!
We have updated our storage plans to match the latest research on the long-term viability of stem cells found within the umbilical cord blood.
Why choose the Extended Storage Plan?
It is more cost effective to extend your storage now rather than in the future since the price will likely increase in the coming years.

By saving the cord blood longer, your child can take more advantage of future medical advancements.
What are the costs of the Extended Storage Plan?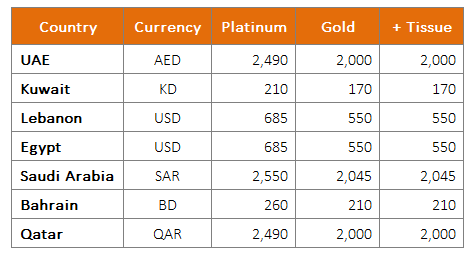 Register now!
Simply fill out then submit the form on the right and we'll process your request ASAP.
Want more information?
Contact one of our cord blood specialists or Send us an email and we'll be happy to assist you!